Handsome Suit
Went to catch the movie Handsome Suit together with SBers. This is a very nice movie! A must watch for all! At first I thought this show will be a comical and lame movie for entertainment purpose. However, after watching it, this show actually comes with meaning. It really tells you that look is not the most important factor in life. There are people who are willing to turn ugly just so that people can look at who they really are instead of just the surface.
People who attended this movie outing:
Lovehusky aka Jesslyn
Mr J
SonicBear
JASmine (我的茉莉花)
Ki - Vincent
a|ex
Joey
Joey's friend - Vincent
Blur blur 茉莉花 went to vivo instead of PS!!! heng from Vivo to PS is very fast if not I also dunno how.....lol. *pinch pull poke 茉莉花's cheek*
Hollang V Crystal Jade La Mian Xiao Long Bao
Headed off to Crystal Jade for some Steamboat buffet with free flow XLB & Drinks! Bear & Jess planned a surprise birthday cake for me. But somehow, their not-so-secretive-act reveals the surprise much earlier cause I know they are up to something already.
Funny thing is the XLB auntie was supposed to bring out the cake lighted for me. But the blur auntie bring out the cake (WITH THE BOX!) and place it in front of me and ask "放这边可以吗?谁生日?"
Think bear & jess almost fainted when the auntie did that lol.
But I was so paiseh cause when they sang the birthday songs, the next few tables people so onz....they actually sing aloud with them! machiam whole restaurant singing for me! hahaha....my face damn red! But I also damn happy! LOL
People who attended this movie outing:
Lovehusky aka Jesslyn
Mr J
SonicBear
JASmine (我的茉莉花)
Ki - Vincent
a|ex
Moonite - Henry
Ah Neh
some pics to share....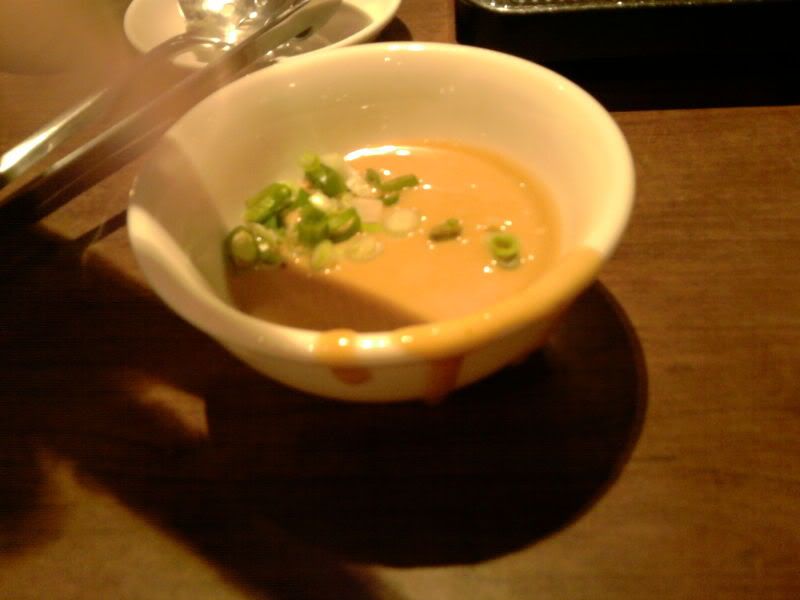 some weird sauces....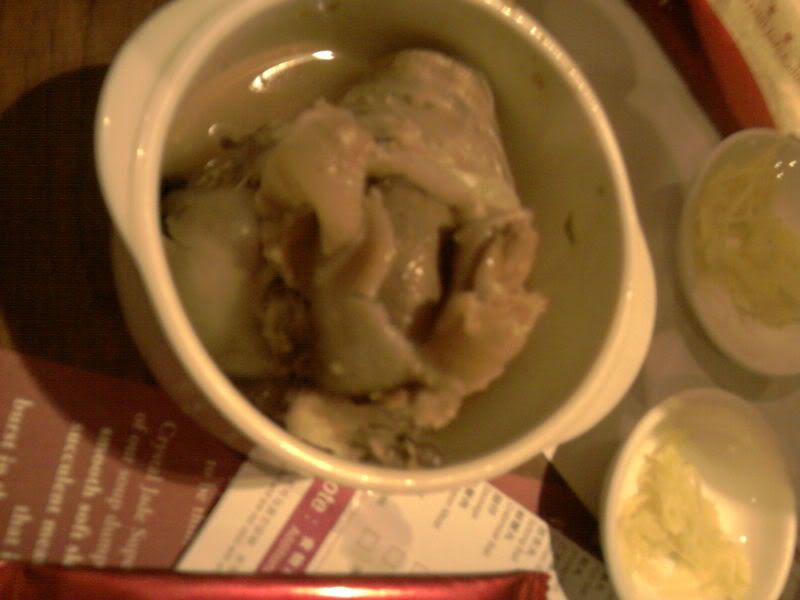 The meat & the shrooms!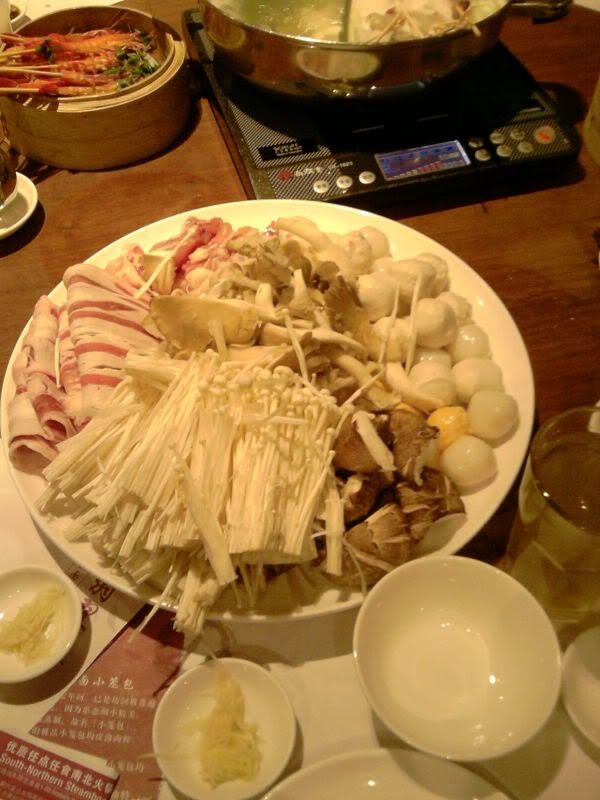 The pig bone in our soup base!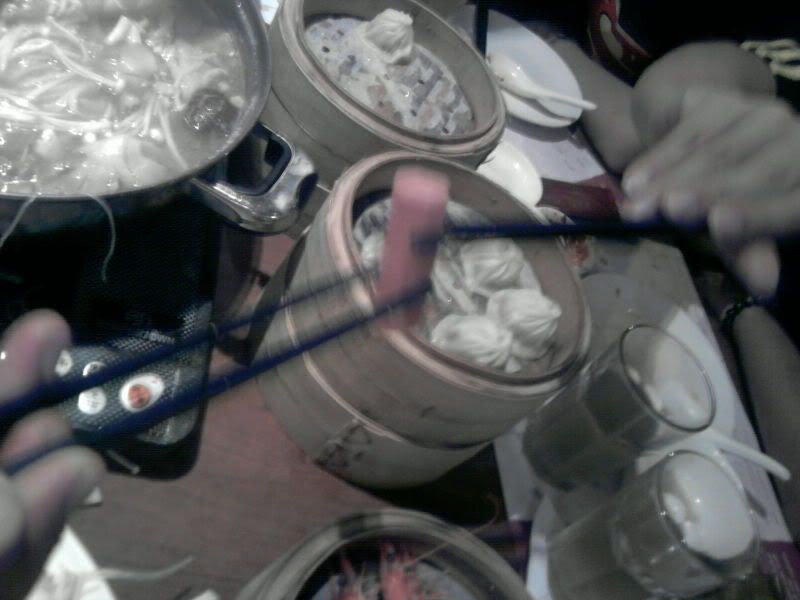 The main in this pic is the xlb...but got 2 extra chopsticks blocking my camera with the hotdog...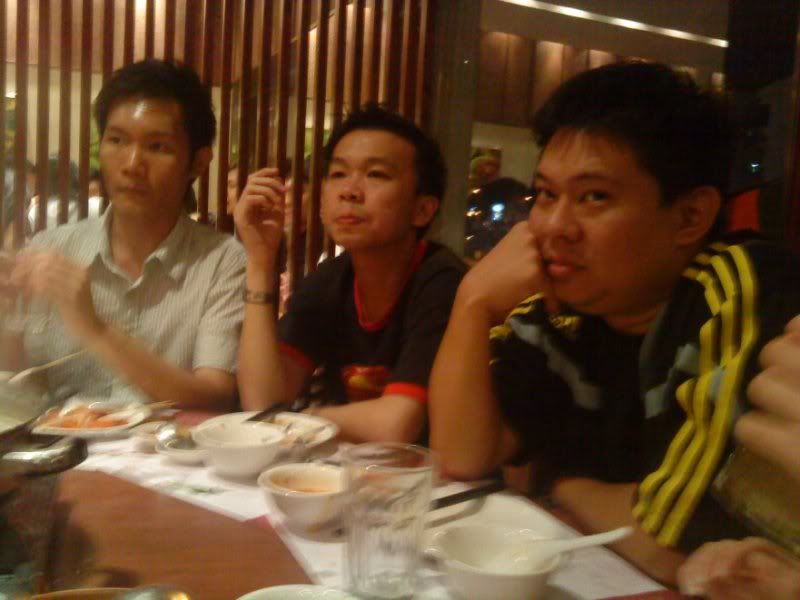 Waiting for the food to get cook....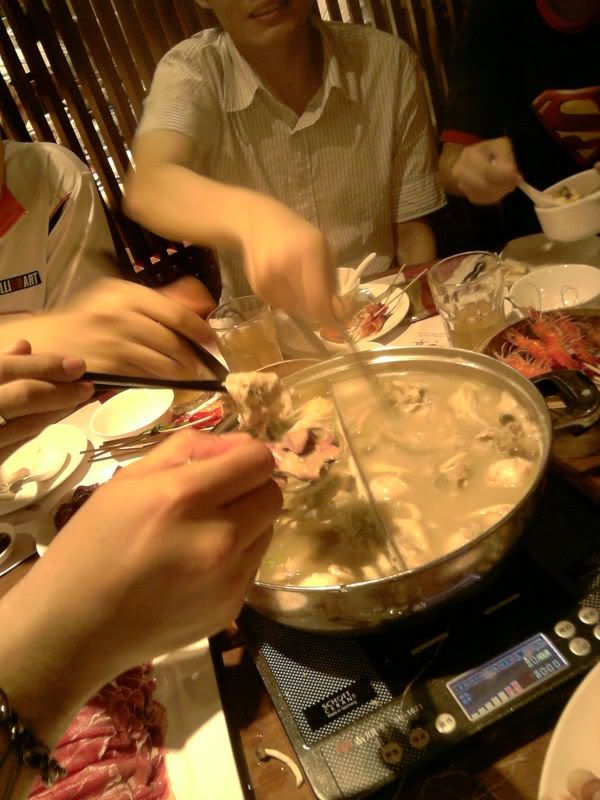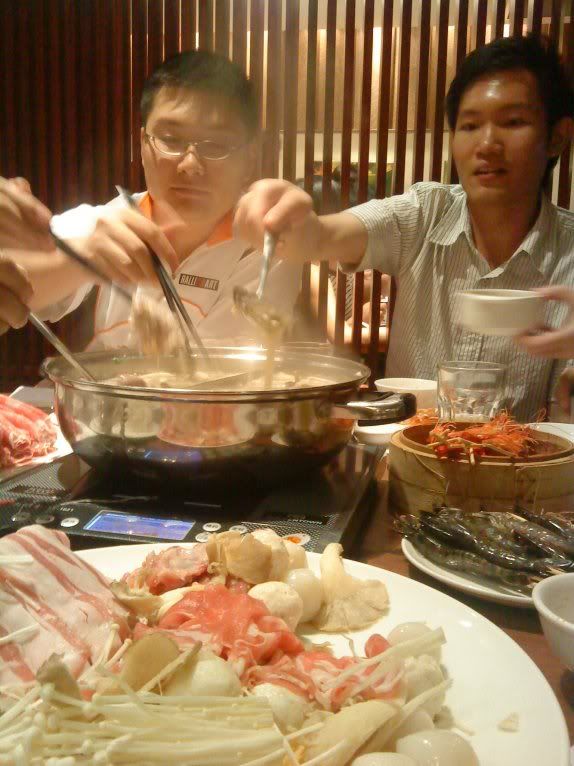 It's cooked! Let's dig!!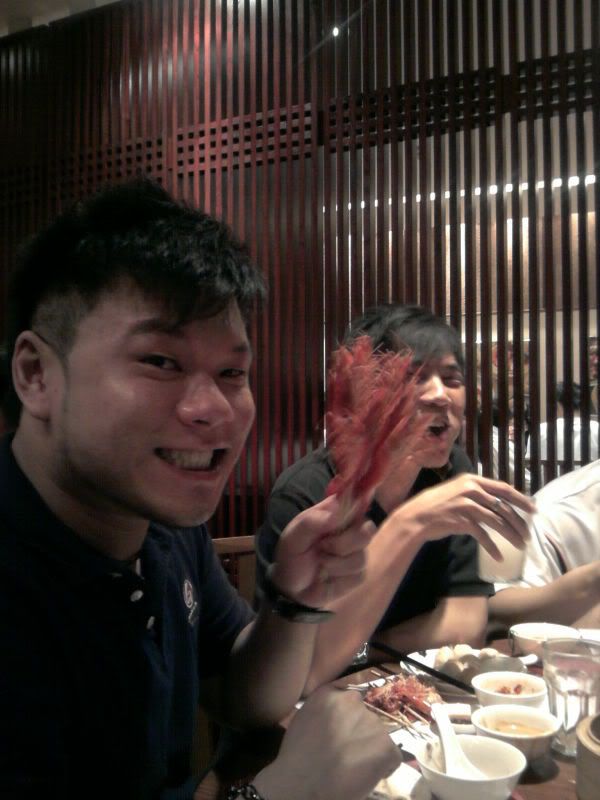 See his satisfied look with the prawns!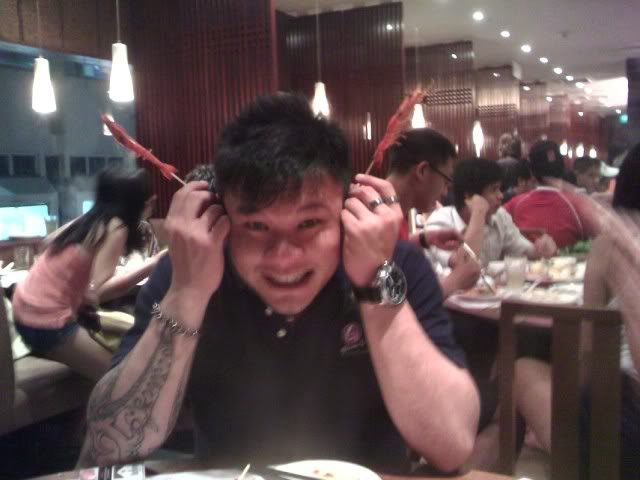 stop playing with the prawns!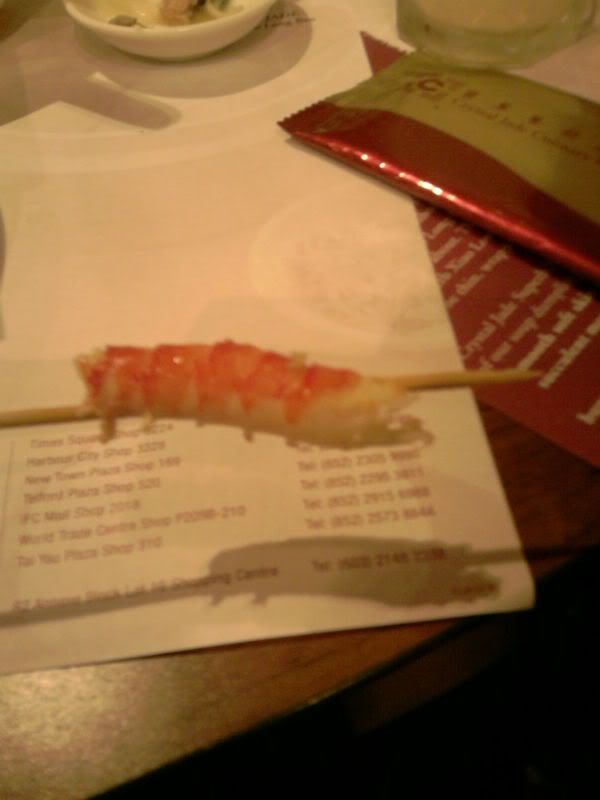 Ai Xin Prawn from Ki!! no one else willing to peel for me to eat! T.T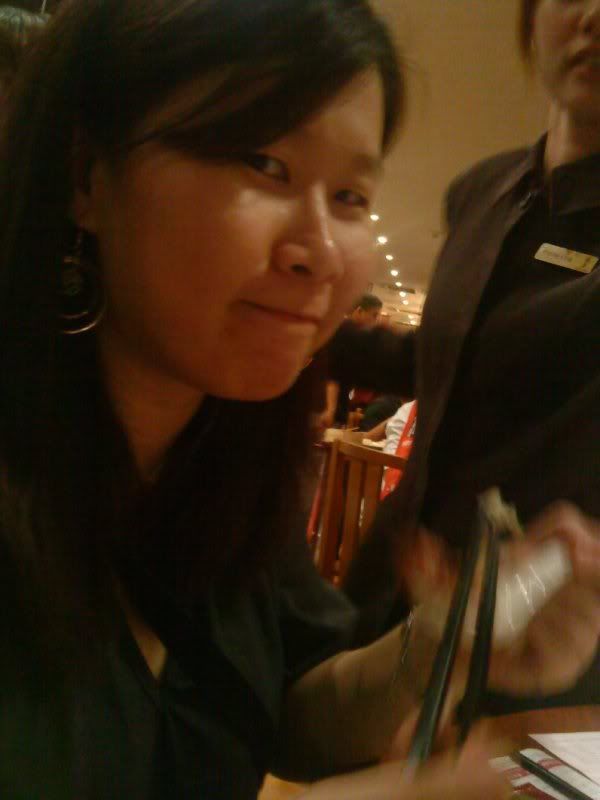 Jasmine偷拍我!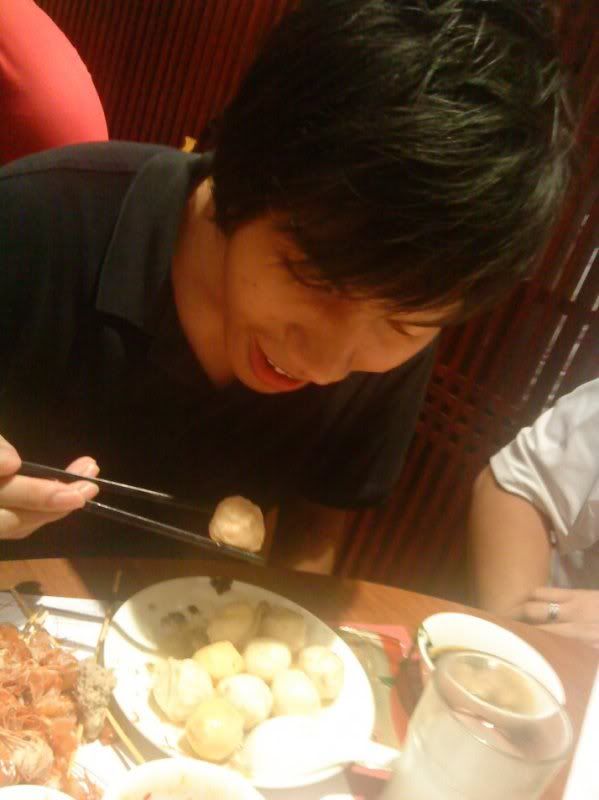 Ki and his balls!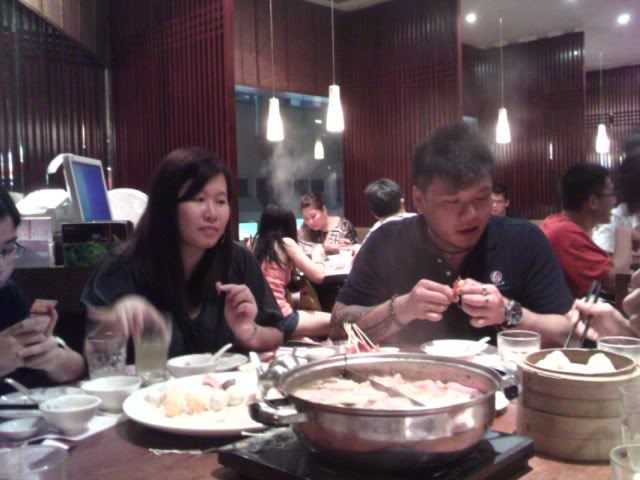 very full already....so what's next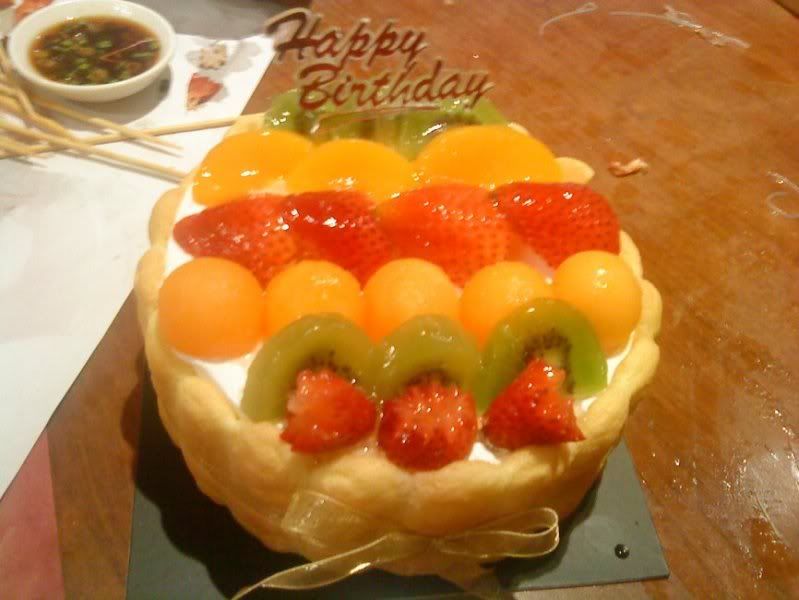 surprised birthday cake!
going to sing song le!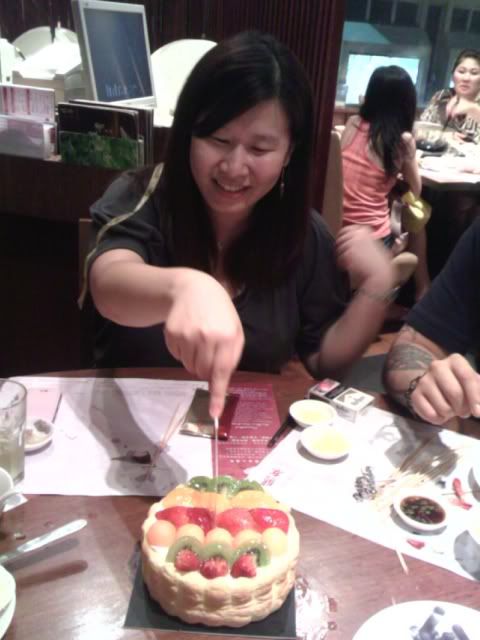 happy juju cutting cake while busy pulling the ribbon the stupid ah neh threw over me.